Featured Research
We publish research articles in conferences and journals primarily in the field of computer science, but also in other fields including psychology, sociology, and medicine. See our blog for research highlights and our publications page for a comprehensive view of our research contributions. Here are excerpts from recent articles:
Love Online in Saudi Arabia … It's Complicated
Finding love online is complicated and usually comes with a side of  social stigma. Sure, true love might exist on the inter-webs, but you also might struggle with skeptical family and friends who believe otherwise. Now just imagine replicating the scenario in the conservative culture of Saudi Arabia. Our new DIS paper shows just how complicated things become.
First, dating is not allowed…or at least not the way you would imagine a "date" to be. It usually involves parents being present, and we all know how awkward that can get. If you are lucky, you might get some private time together, but it would be in the house of your would-be in laws. Read more.
Different Strokes for Different Folks: The Value of Personality Type in Recommender Systems and Social Computing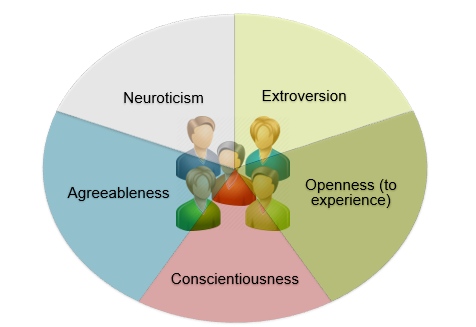 Did you know that your personality type can be used to predict your behavior on an online recommender site (how long you stay, what you do, whether and how much you are likely to rate)  and even what to recommend to you? That's what we found in our latest research using the MovieLens recommender system and the Big Five Personality scale for modeling user personality. Read more.
Featured Projects
We build and study real systems, going back to the release of MovieLens in 1997. See our projects page for a full list of active projects; see below for some featured projects.
MovieLens is a web site that helps people find movies to watch. It has hundreds of thousands of registered users. We conduct online field experiments in MovieLens in the areas of automated content recommendation, recommendation interfaces, tagging-based recommenders and interfaces, member-maintained databases, and intelligent user interface design.
Find bike routes that match the way you ride. Share your cycling knowledge with the community. Cyclopath is a geowiki: an editable map where anyone can share notes about roads and trails, enter tags about special locations, and fix map problems – like missing trails. Hundreds of Twin Cities cyclists are already doing this, making Cyclopath the most comprehensive and up-to-date bicycle information resource in the world.
LensKit is an open source toolkit for building, researching, and studying recommender systems. Do you need a recommender for your next project? LensKit provides high-quality implementations of well-regarded collaborative filtering algorithms and is designed for integration into web applications and other similarly complex environments.